Forth badge that completely ignored in the official chart
https://asiamedals.info/threads/membership-and-merit-badges-of-the-navy-league-official-chart.23263/
Three others
https://asiamedals.info/threads/meritorious-member-badges-of-navy-league.22830/
;
https://asiamedals.info/threads/merit-member-badges-of-navy-league.23832/
;
https://asiamedals.info/threads/navy-league-military-training-completion-badge.22838/
1st variation.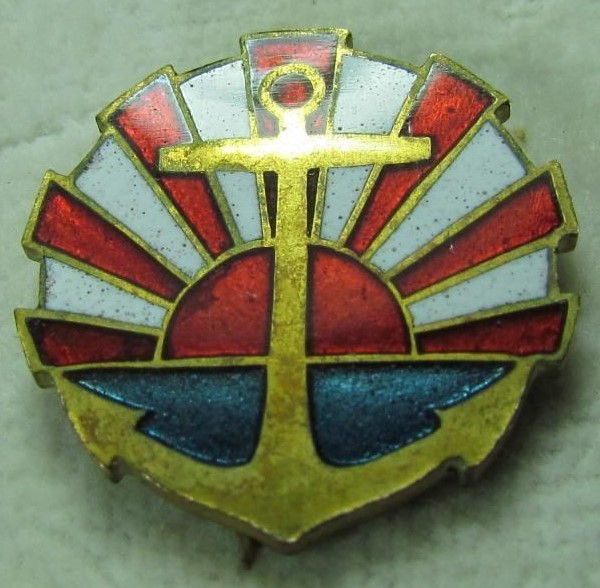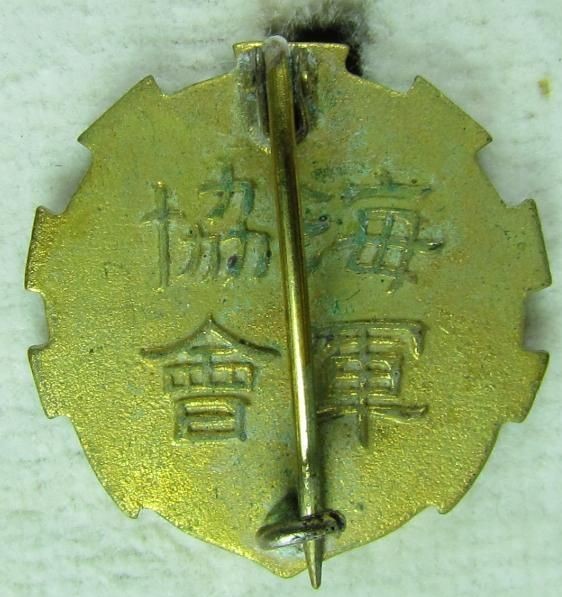 It has approximately the same size and general appearance of full member badge
https://asiamedals.info/threads/full-members-badge-of-the-navy-league.23836/
Reverse has standard inscription
海軍協會
- Navy League.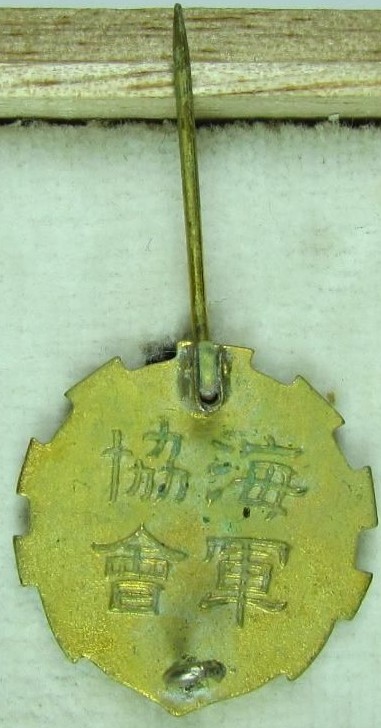 The only significant difference is the case inscription.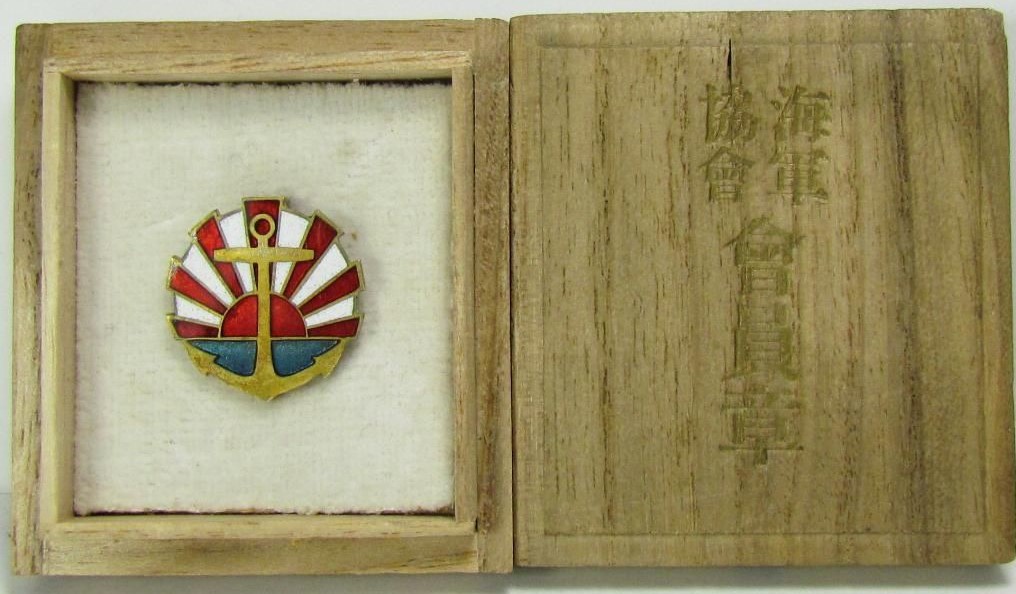 It states that this is
海軍協會
- Navy League
會員章
- Member's Badge
No full, regular or ordinary.
Simply a member.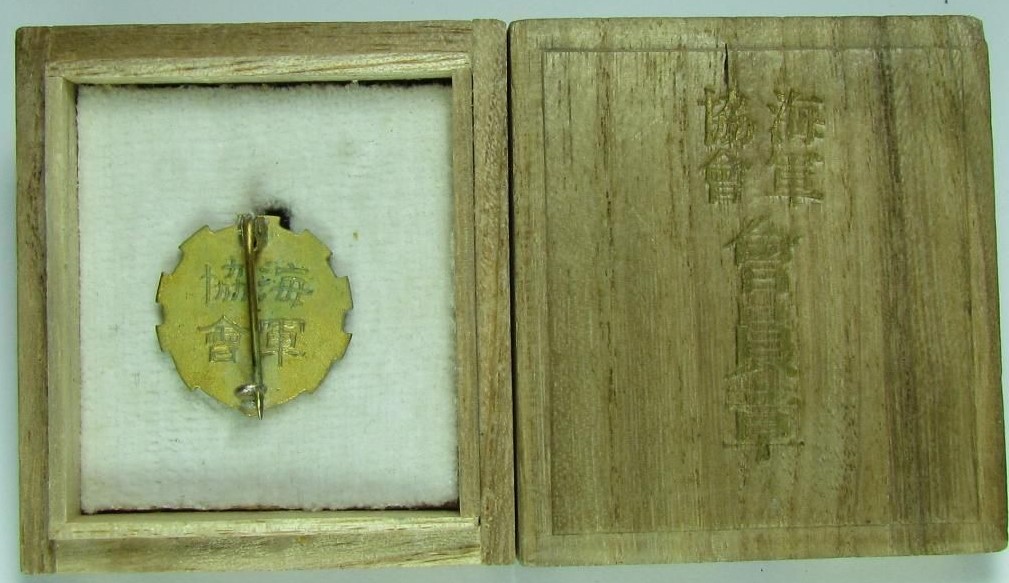 Another distinctive features of this badge and its 1st variation are vertical pin and
transparent
blue enamel.
Edge of the case stamped with S.