Crosses made by St.Petersburg workshop of Frederick Adolf Golshtenius /Фредерик Адольф Хольстениус (Гольштениус)/.
3rd class cross with swords of "black" (dark red) flat enamel.
Gold, enamel.
Size 41х39.3 mm.
Weight 10.35 g.
Marked with gold hallmark "56", St. Petersburg assay office year mark "1860" and partly readable maker's mark "F•H". Collection of Hermitage.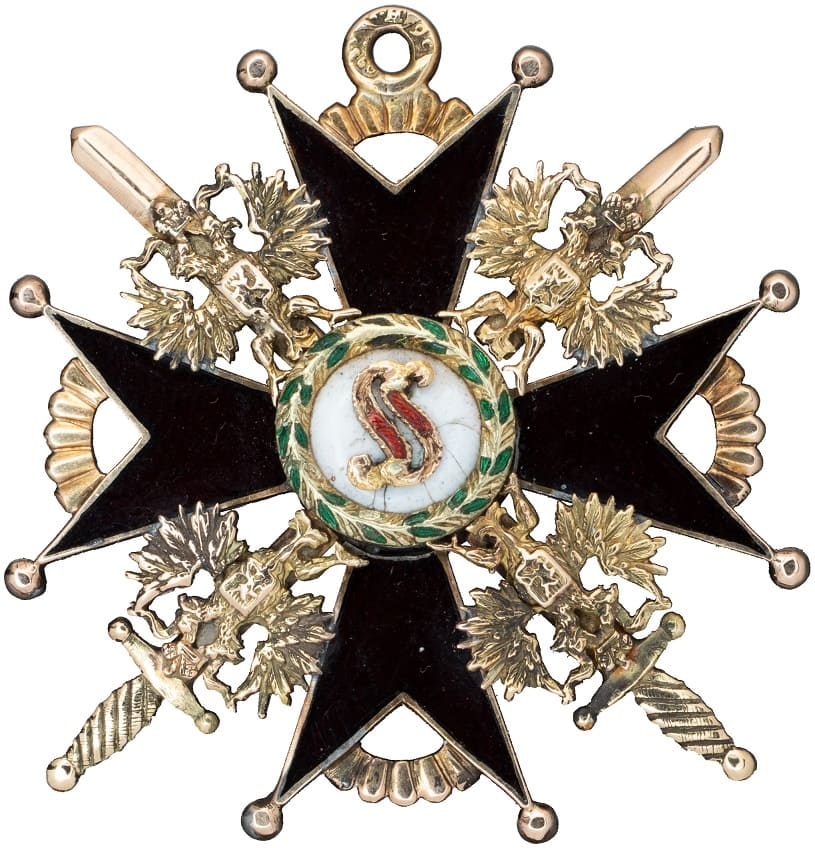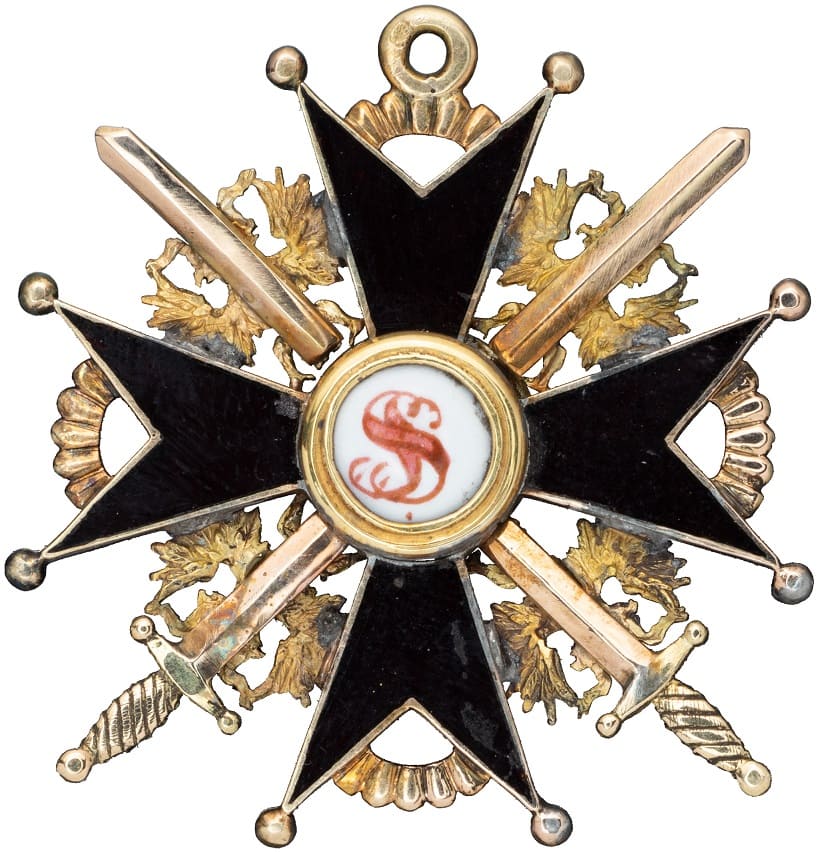 Marks.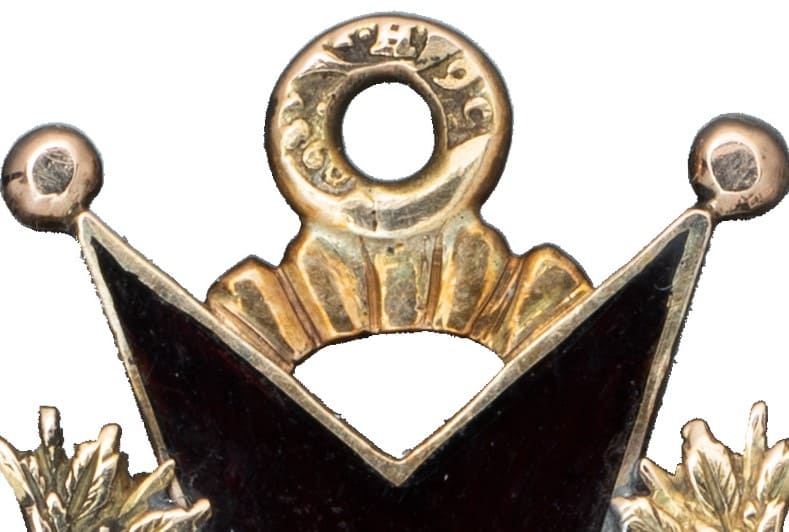 Marked with additional French import mark "coquille" (shell) for 585 gold that is used since 1994.