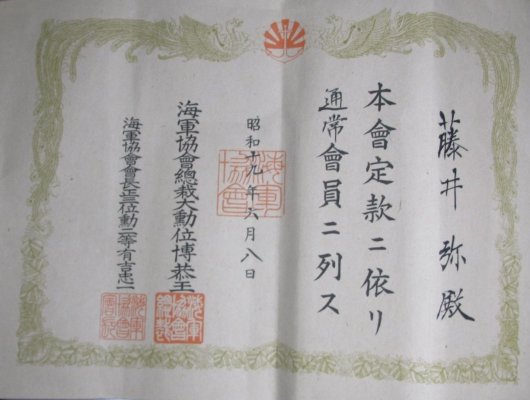 Document for the
通常會員
- ordinary member of the league.
Issued on June 8, 1944 to
藤井弥
- Fujii Wataru.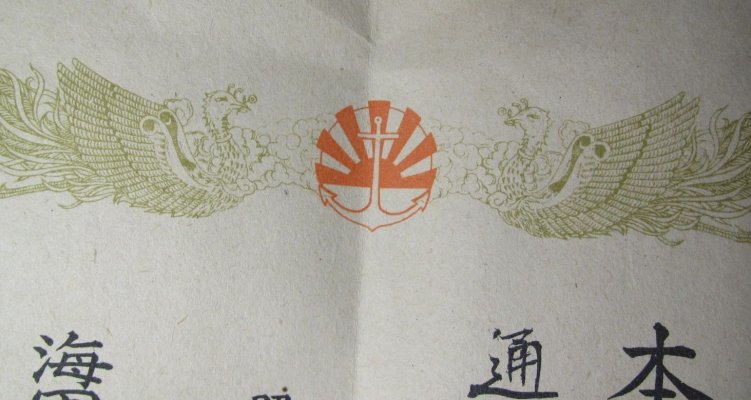 His badge.
As expected late-war "light" badge with paint instead of enamel.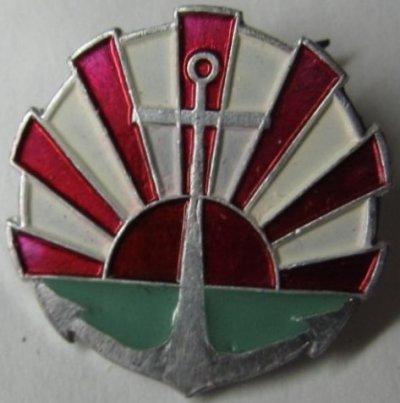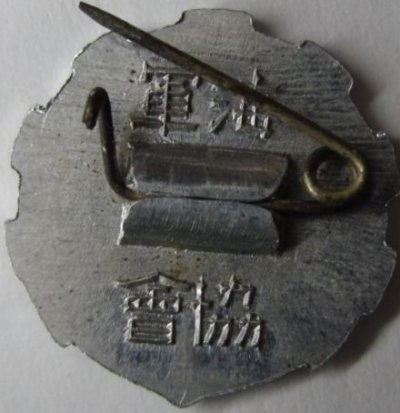 Original case.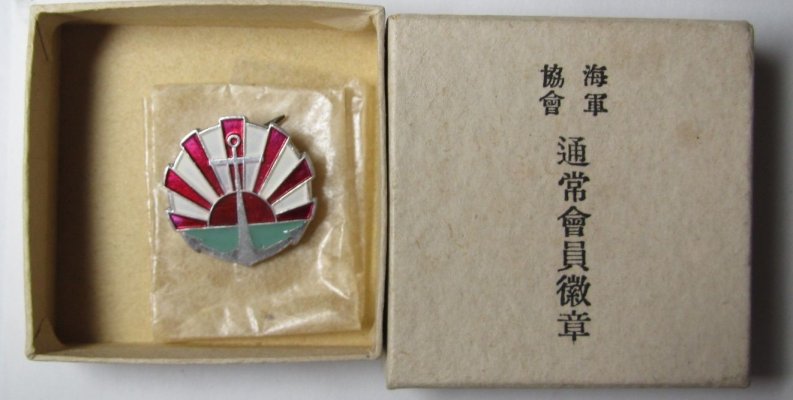 He received his badge together with wood door plaque.
Hand-written inscription reads: 'Naval Institute Regular Member Fujii Wataru'.
Together with original envelope dated August 31, 1944.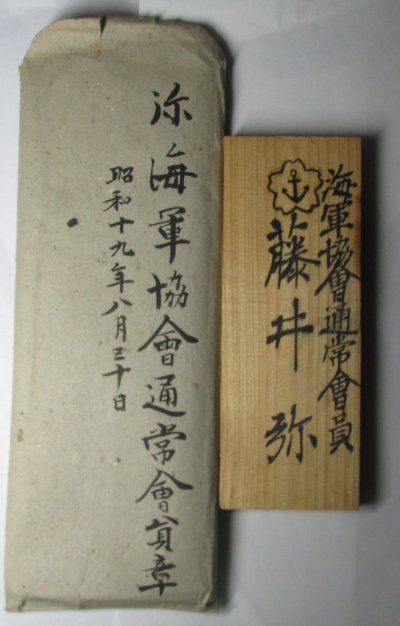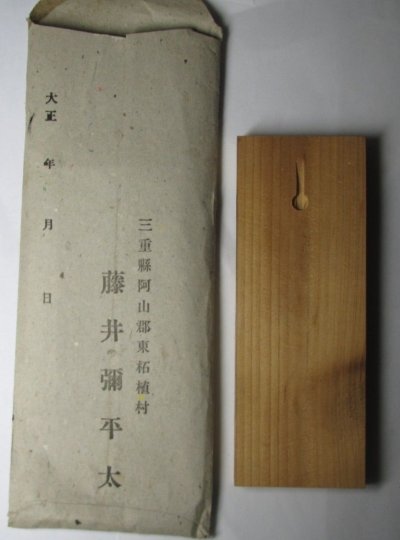 Schematic sketch of the badge hot stamped at the top.