Badge was established on June 11, 1891. Awarded to the lower ranks who were in special teams of scouts in the cavalry and cossack troops. It was worn on the uniform and overcoat on the right side of the chest. Official material of the badge was cupronickel.
Original description.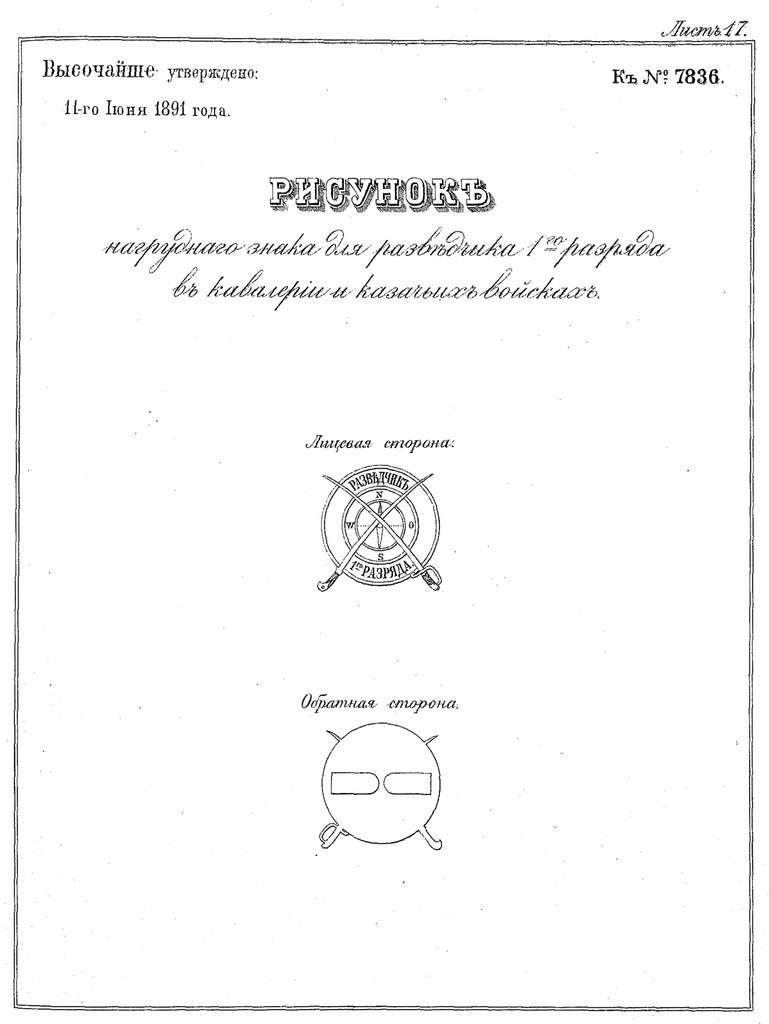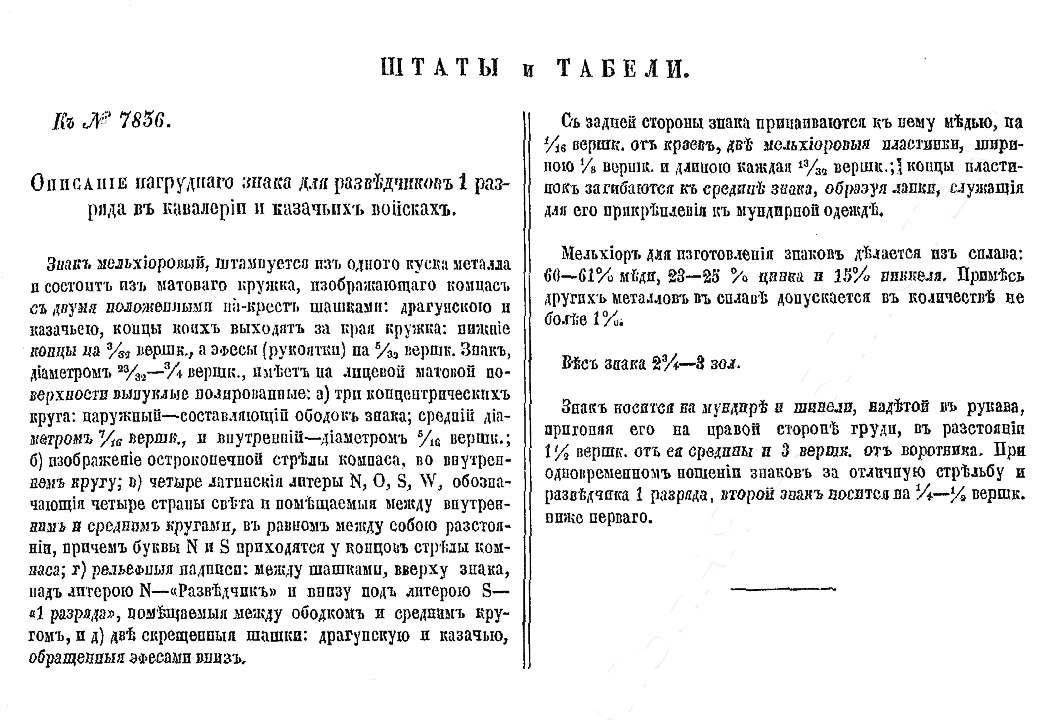 Numerous variations are known.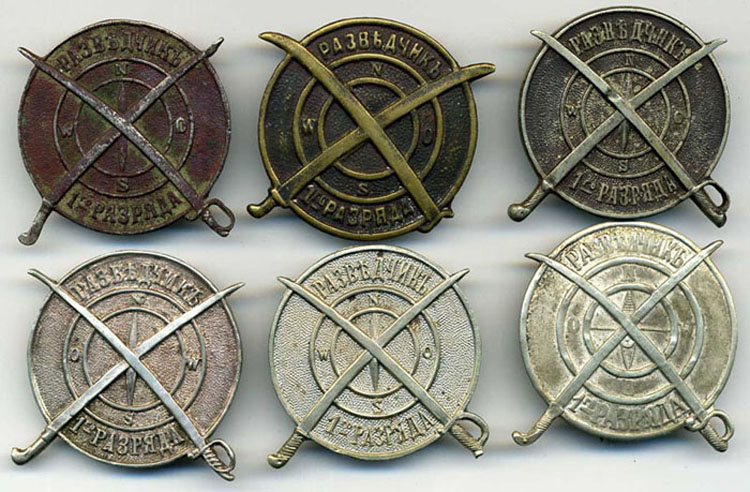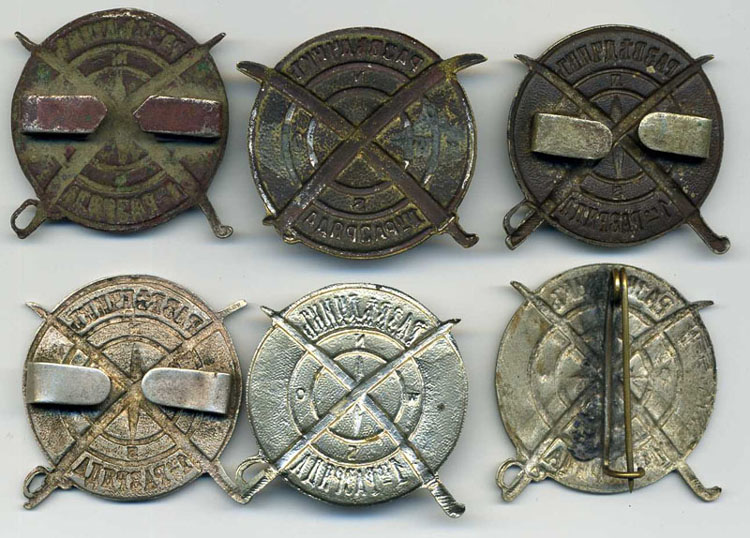 One of the most common variations.
Size 33.7 × 34.4 mm.
Weight 12.79 g.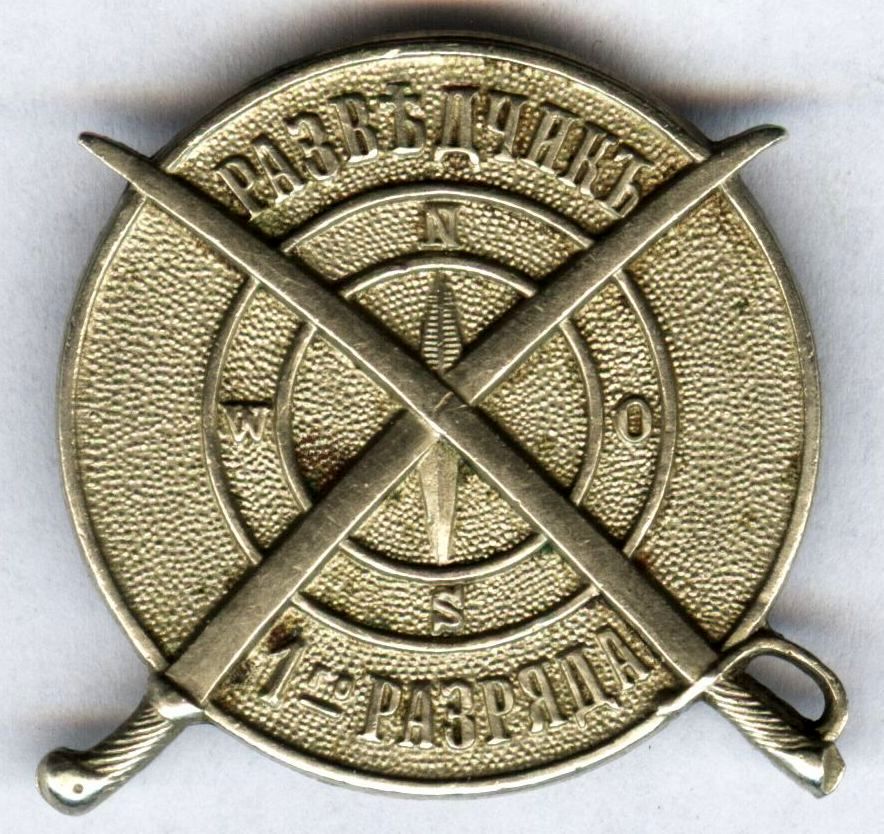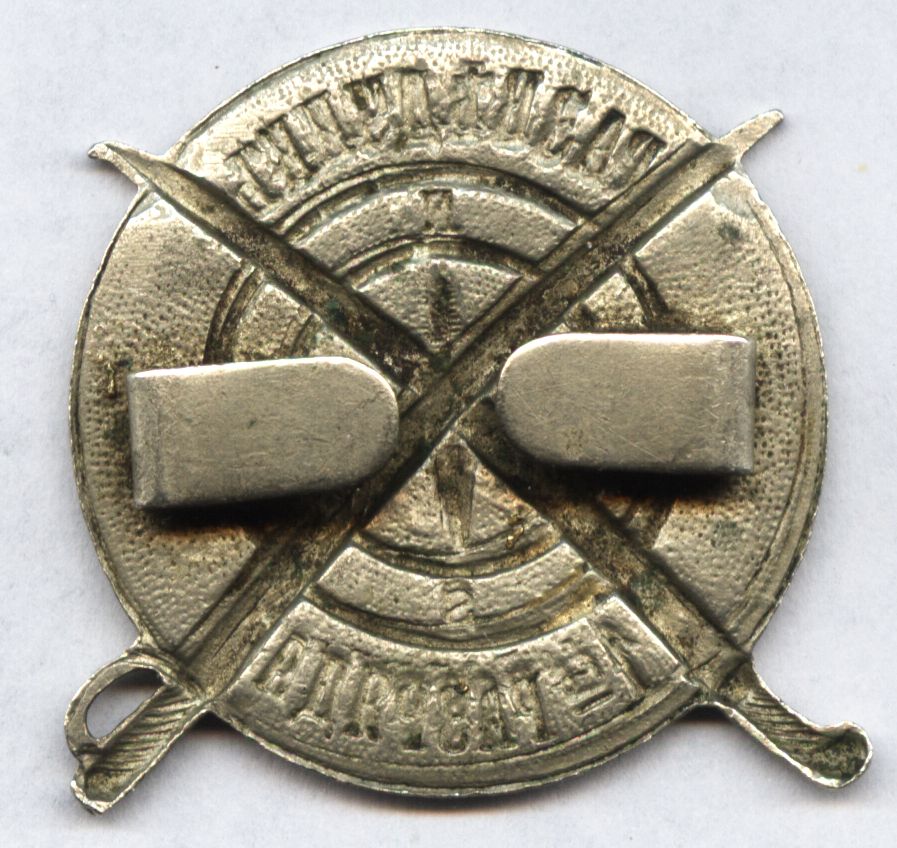 ​