This Russian manufacturer of Order of the Lion and Sun was active from 1899 until 1910s.
Typical iconography of the central medallions of ПВ-marked badges and breast stars.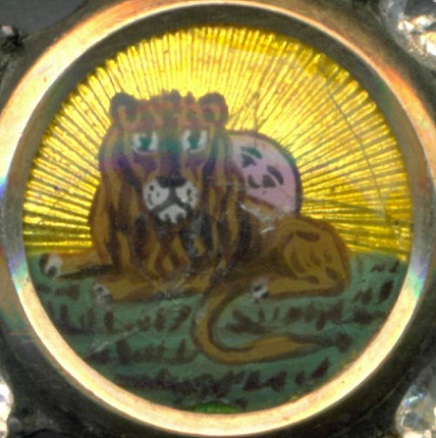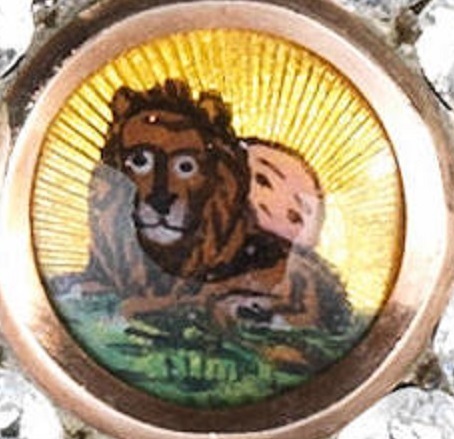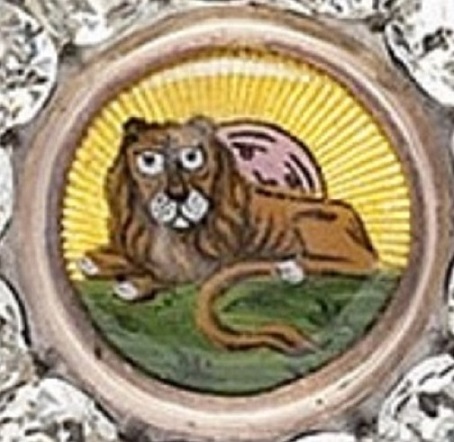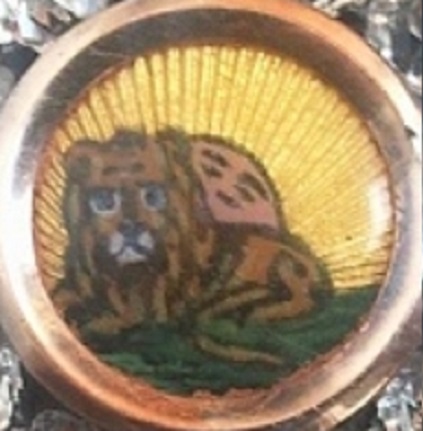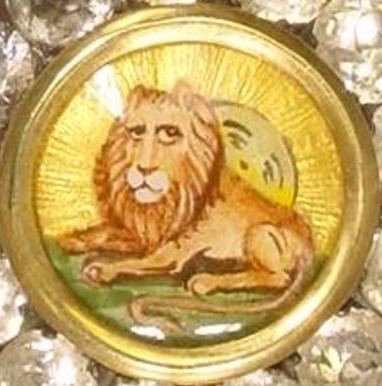 1st class breast star.
Silver, gold (medallion ring), enamel, strass stones.
Size 89 x 89 mm.
Weight 63.6 g.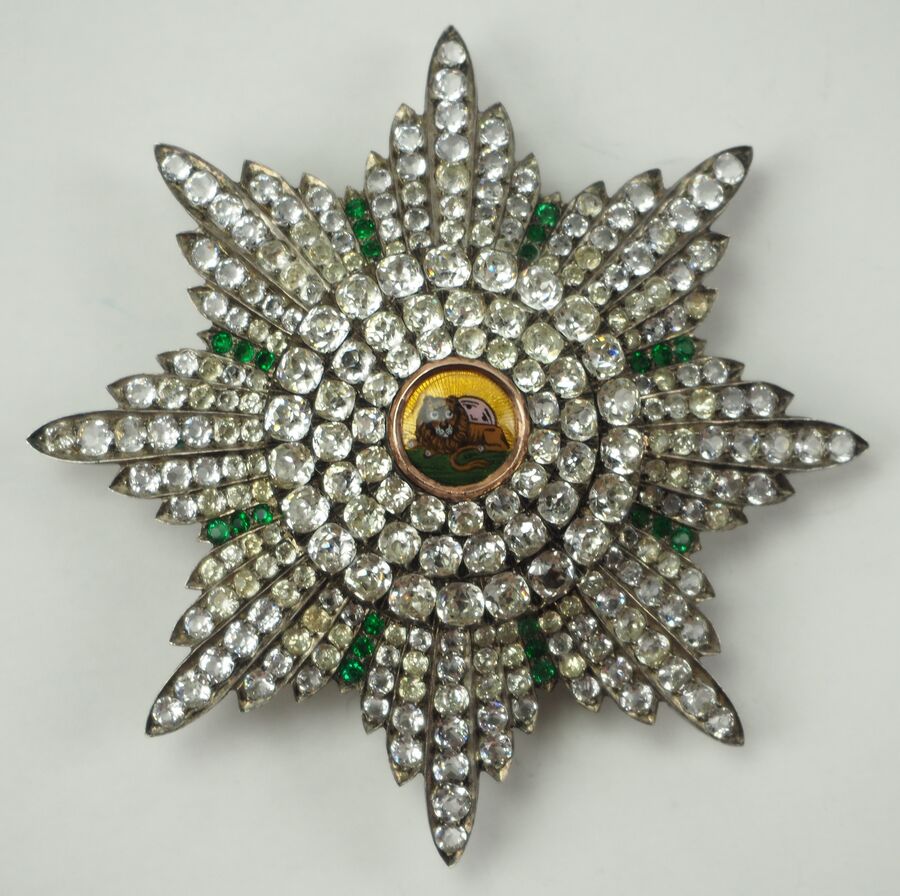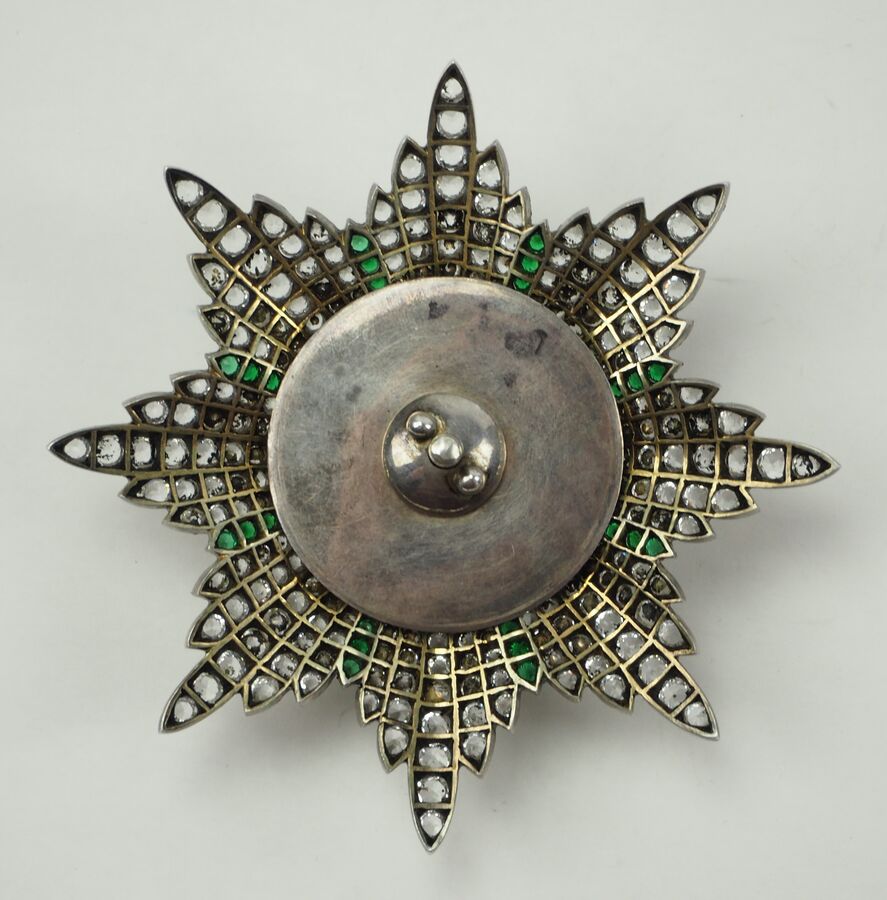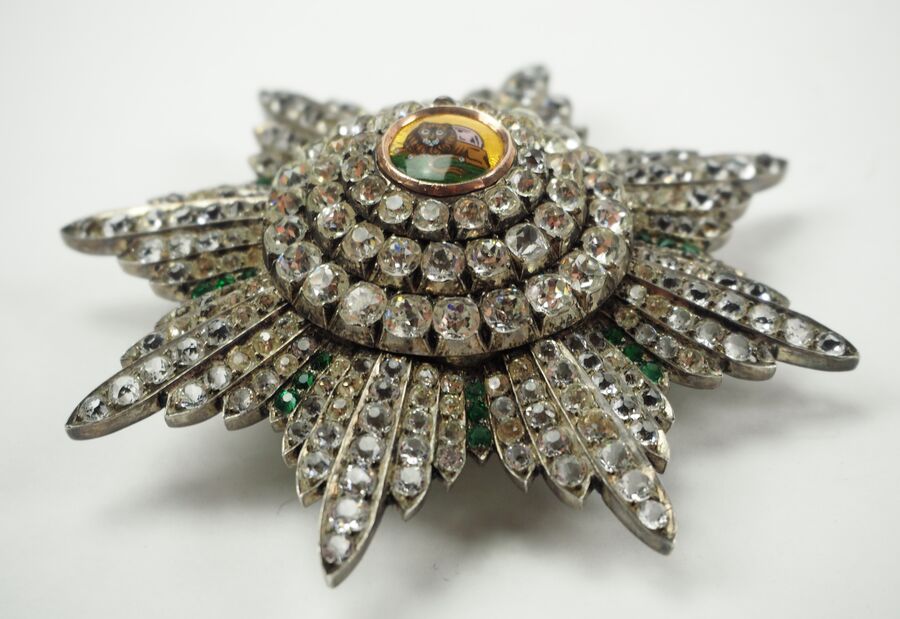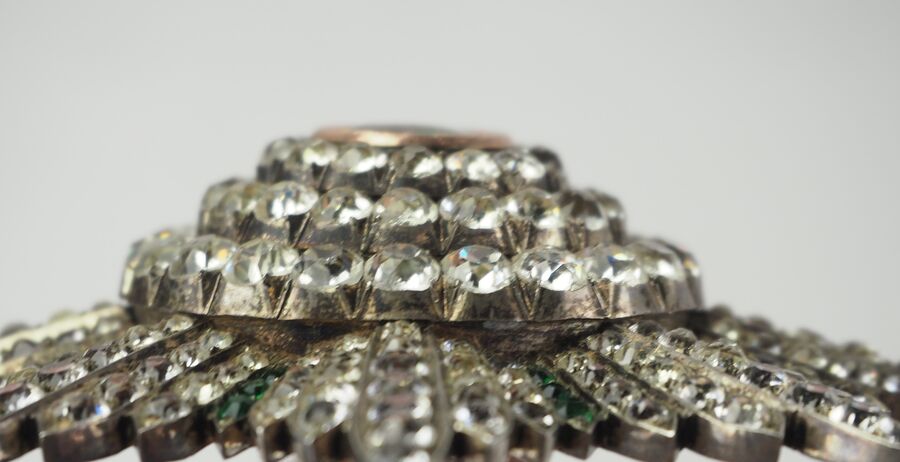 Marks.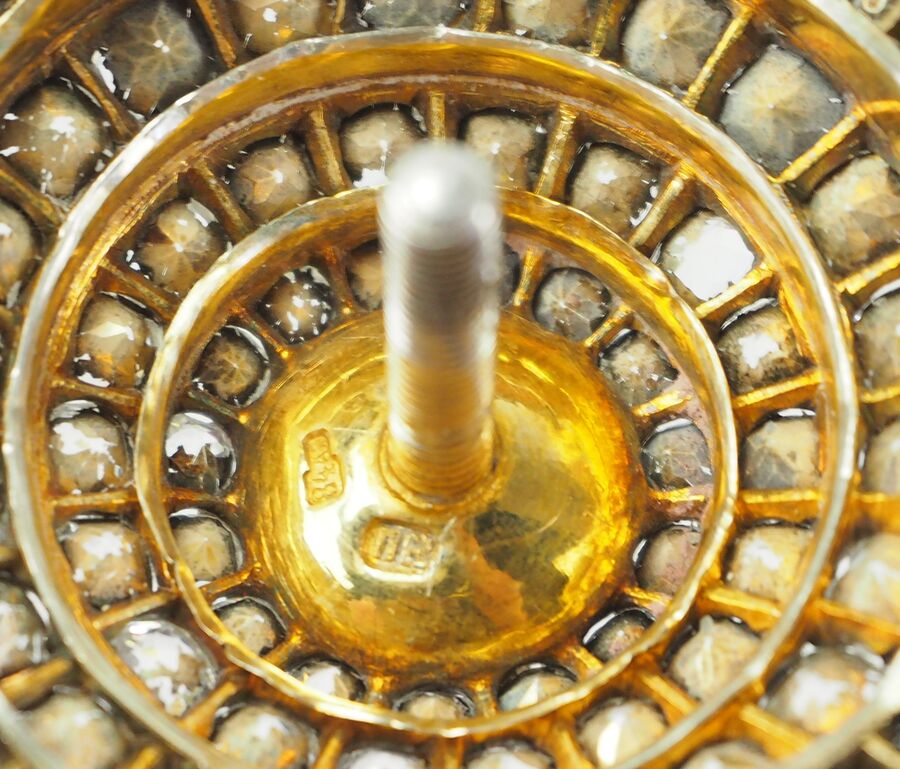 Marked with PV /ПВ/ (as for today the actual owner of this mark remains unknown) and with St.Petersburg assay office mark for 84th silver from 1904-1908 time period (AR /AР/ for the Alexander Romanov /Александр Васильевич Романов/, Assay District Manager).​