Very rare award (since 1929 only 210 orders were awarded). Republic of China's second highest military award awarded for "outstanding contributions to national security under foreign invasion" and is second only to the Order of National Glory.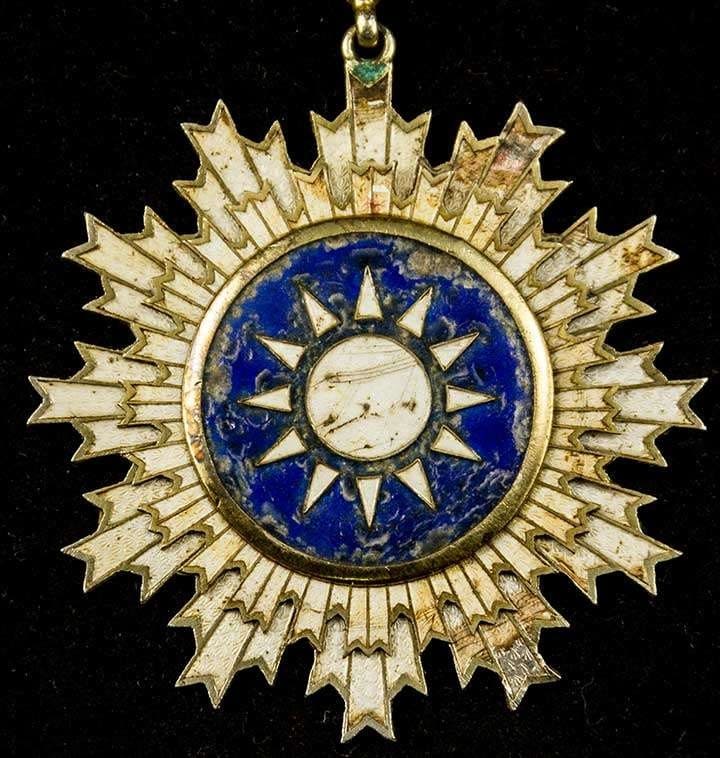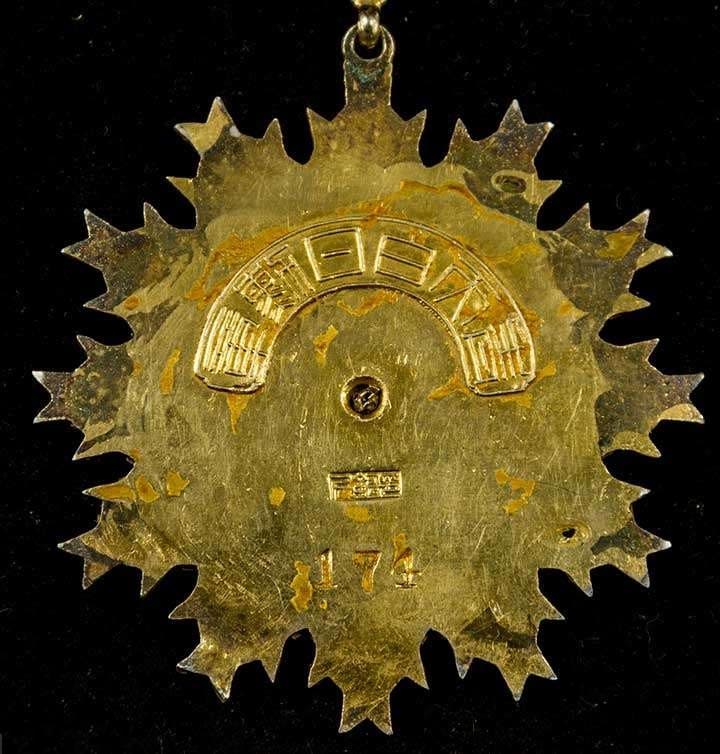 Reverse
青天白日勳章
- Order of Blue Sky and White Sun
Marked
印铸局
- Bureau of Engraving and Printing
Stamped
172
.
In disassembled condition.