Unique piece in gold and enamel. Circa 1830. Awarded Awarded by the Shah of Persia to Lieutenant-General Sir William Keir Grant "in consideration of his distinguished Services in The Persian Gulf" following his successful suppression of piracy the Persian Gulf and the signing of the Treaty of 1820. While the precise date of the award has not been traced it was acknowledged by William IV under a Royal Licence dated 24 October 1831.​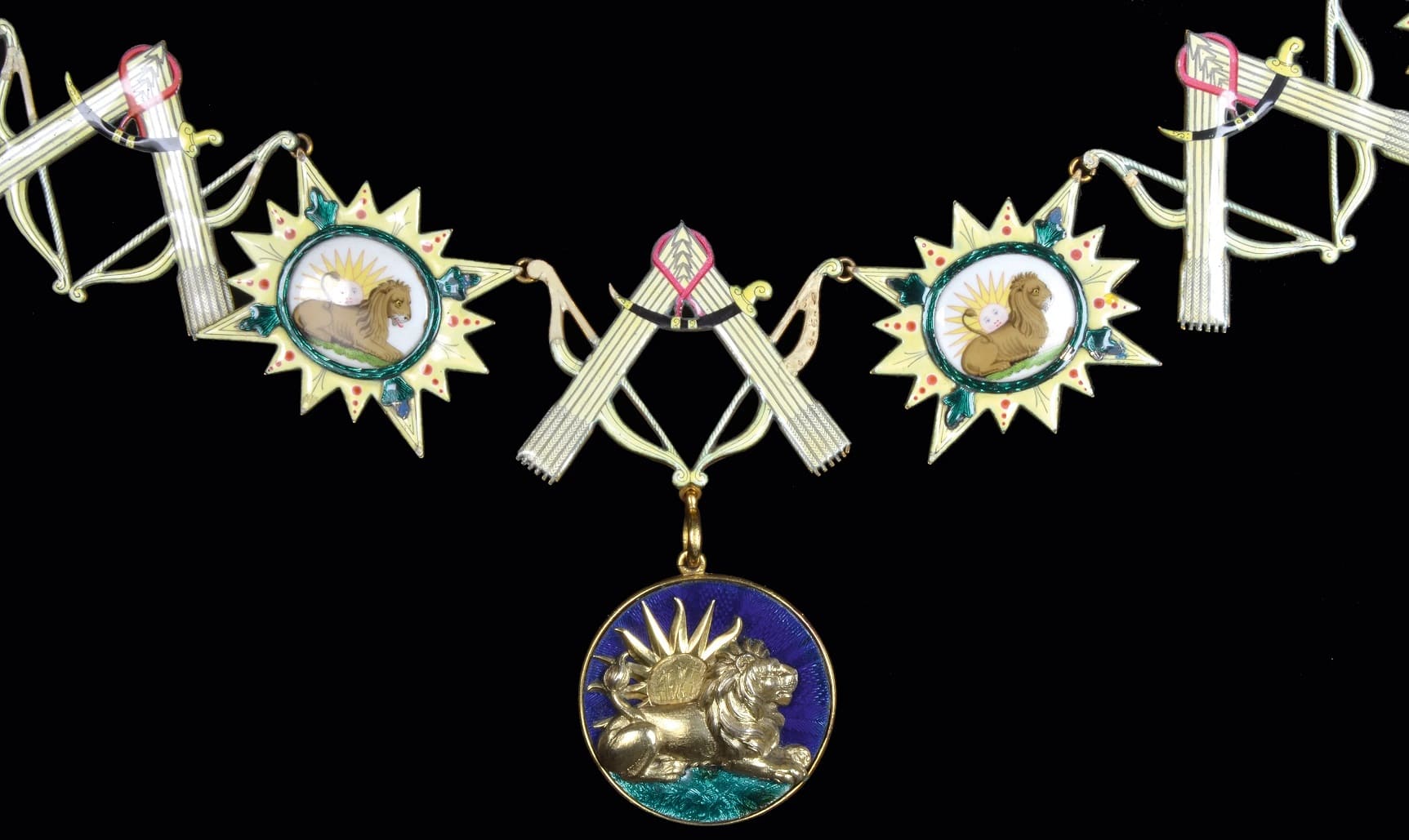 Collar comprising 24 alternating links in the form of decorated star-framed oval lions couchant right, with sun rising behind (12, each 61 mm width), and crossed pairs of bows and quiver of arrows, with shamshir type sword across (12, each 73 mm width), with simple hook fastener and eye for the suspension of the badge, all 24 links plainly enamelled on their reverses also and the lion links with oval gold backing pieces (of which 3 are now missing.
​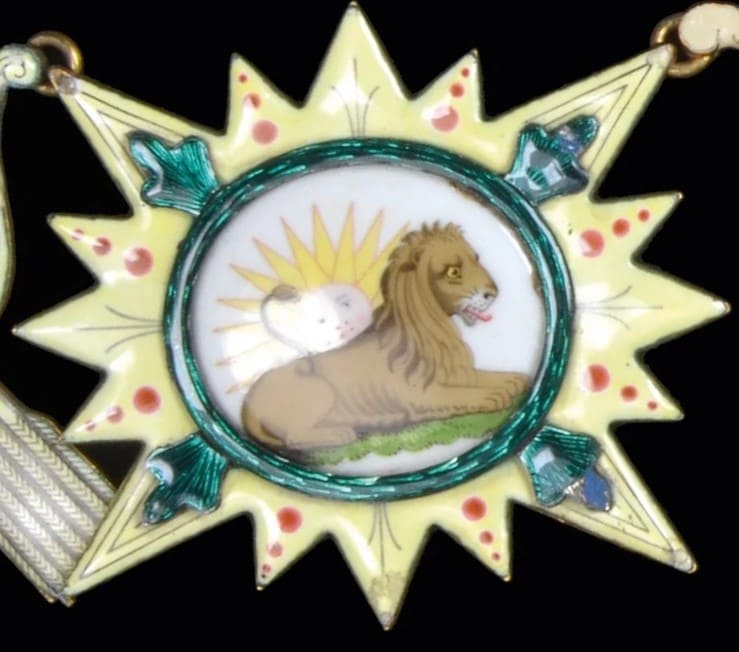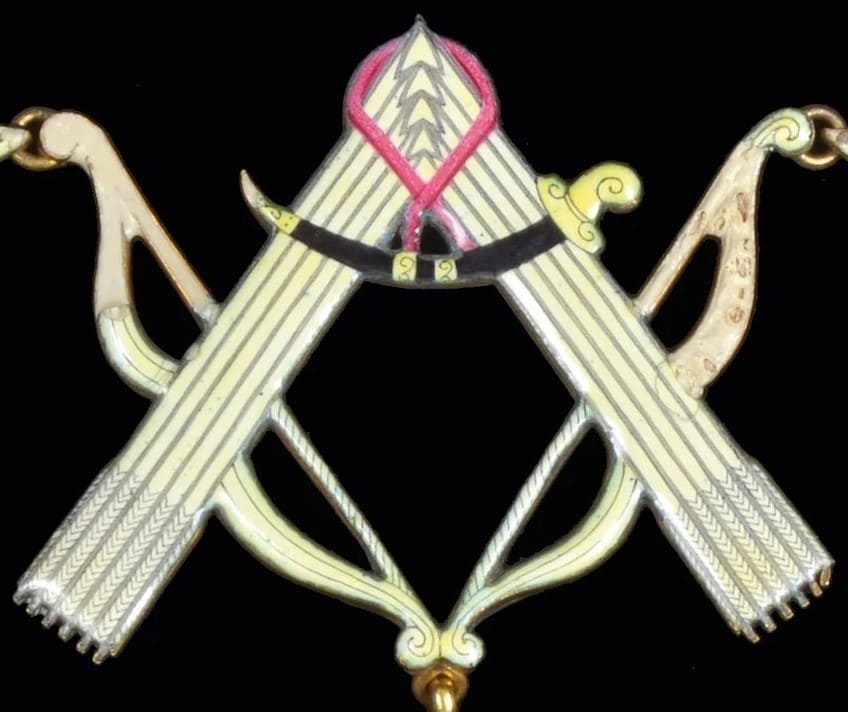 Collar Badge of hollow construction in gold with blue and green translucent enamels, finely-worked lion couchant in high relief right before radiant sun [this now with plain centre, probably formerly enamelled with a sun-face], with hook-and-ring suspension for attachment to the Collar, the reverse in plain gold, 70.5mm (including suspension) x 54 mm.