In July 1916 the Special Purpose Transport Flotilla /Транспортная флотилия особого назначения/ was formed on the Baltic Sea which included Entente ships (mainly Great Britain ships) but due to changed circumstances it was renamed the Baltic Sea Transport Flotilla. On December 9, 1916 the head of the Mobilization Department Captain II rank V.A. Podyapolsky submitted a report to the commander of the Petrograd military port Rear Admiral A.G. d. at the disposal of the Maritime Department with a request "to establish some kind of badge in memory of the historical fact of the service of English steamers as part of the ships of the Russian Transport Flotilla and permission to wear this badge to all ranks of the personnel of English steamers requisitioned by the British Government for the needs of the active fleet of the Baltic Sea". On December 14, the commander of the Petrograd military port sent all these papers to the Naval General Staff. But exact date of establishment of the so-called "transport badge" is still unknown.​
1st variation (without crown).
Silver, gilding, enamel.
Size 60.1×42.7 mm.
Weight 34.58 g.
Marked KP /КП/ for E.Kortman workshop /Э. Кортман/ and St. Petersburg assay office silver mark after 1908.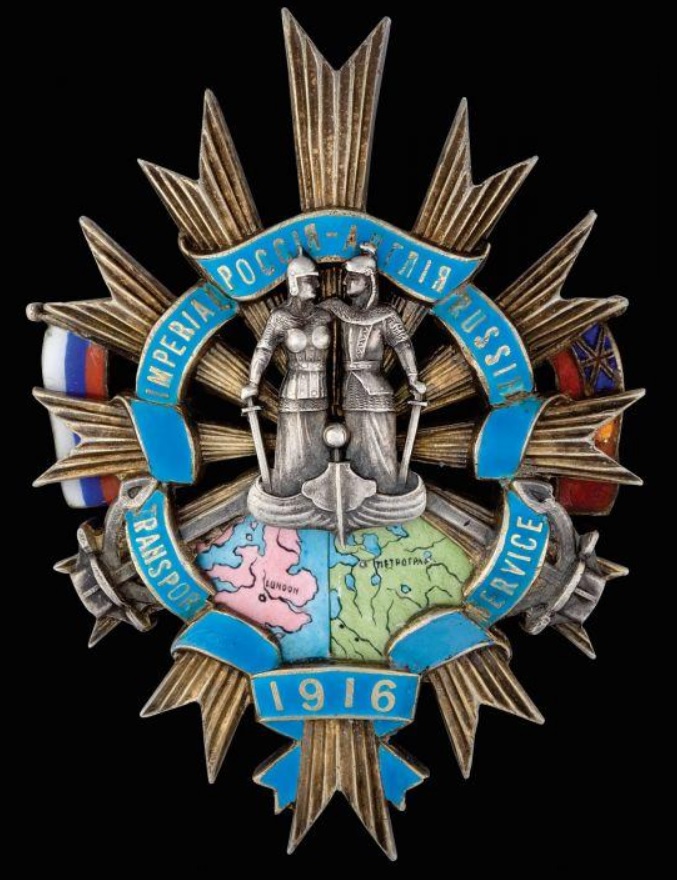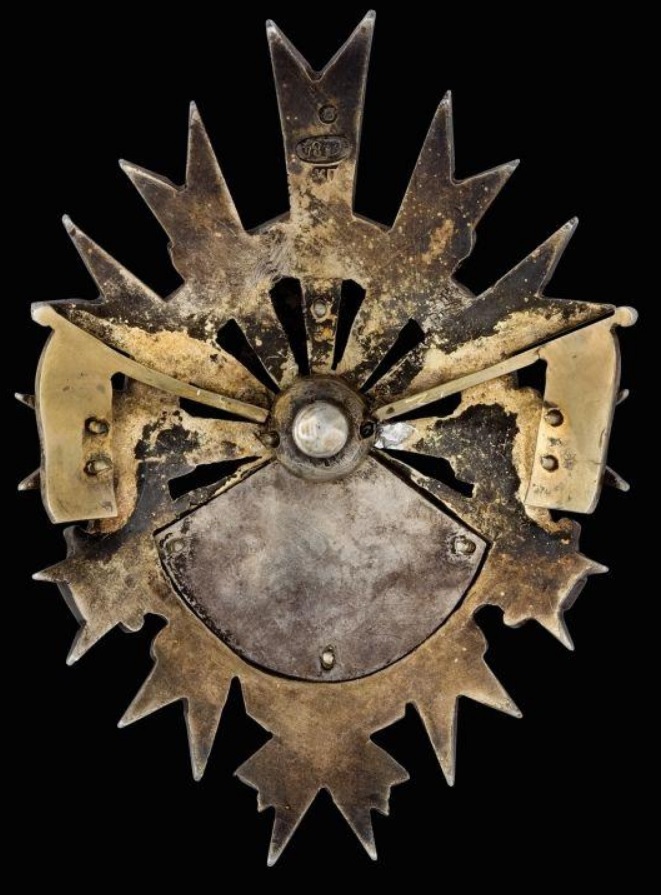 Details.