Leather, metal, cloth, gilded cord, enamel, horsehair, gilded galloon; stamping, gilding, varnishing, weaving.
Length 24.5 cm; width 24.7cm; height 19 cm; height with sultan 33 cm.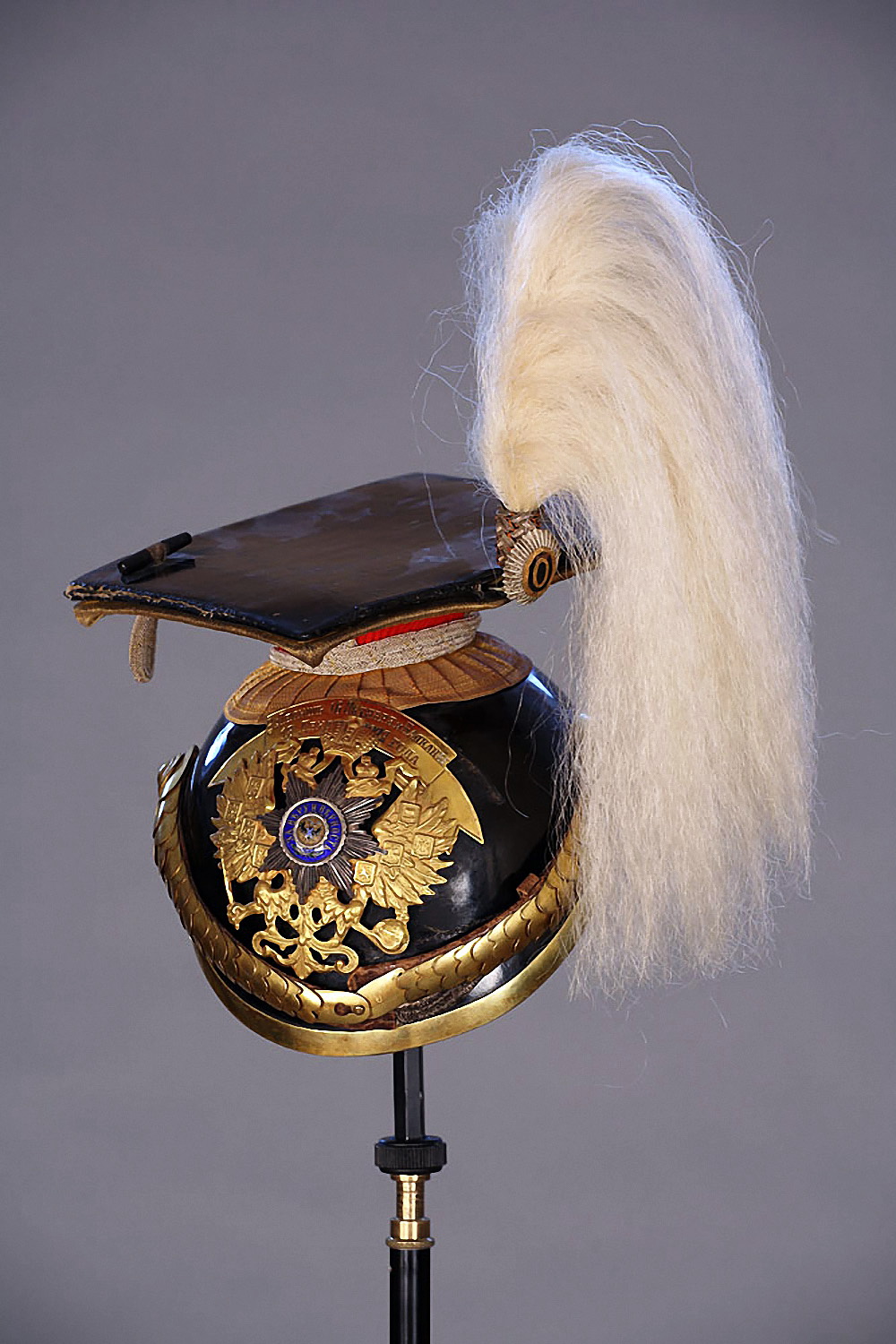 Leib-Guard Lancers of Her Majesty Empress Alexandra Feodorovna Regimen officer's uniform that belonged to Alexandra Fedorovna.
Workshop P.I. Kitaev, St. Petersburg. Cloth, metal, gilded thread, silk twill, cashmere; gilding, sewing, stamping.
Currently in the collection of Tsarskoe Selo State Museum and Heritage Site.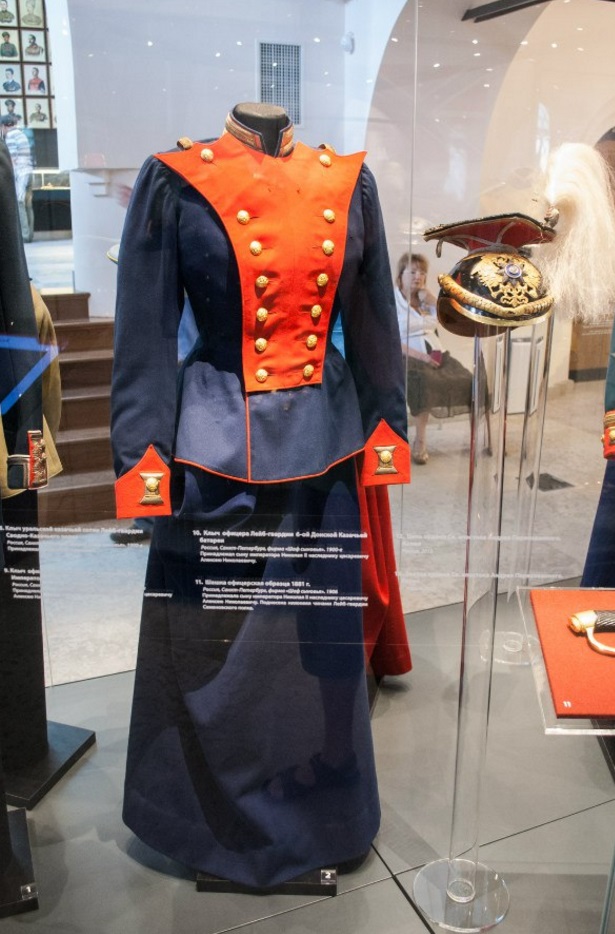 Her Imperial Majesty Empress Alexandra Feodorovna in the uniform of the chief of the 5th Hussar Alexandria regiment.
Her Majesty Empress Empress Alexandra Fedorovna became chief of the regiment on July 30 (August 12), 1904.
Tsarskoe Selo, 1911.