Silver, enamel, diamonds.
Diameter 86 mm.
Weight 120 g.

On the middle field of the arms, 10 larger and 22 smaller brilliants (1 small brilliant is missing in the lower edge of the right arm). In the center a faceted, five-pointed star of gilt silver with black enamelled edge, on the 10 facets each 6 brilliants. Between the cross arms 4x9 rays of various lengths, the three longest in each bunch set with 3 brilliants each. The larger stones on the sign with à jour setting. Back plain with safety pin. On the edge of the right tip of the lower cross arm markes: CFC, St.Erik (for CF Carlman, Stockholm), three crowns, S, A9 = 1951.​
Collection of Royal Armoury /Livrustkammaren/, Stockholm.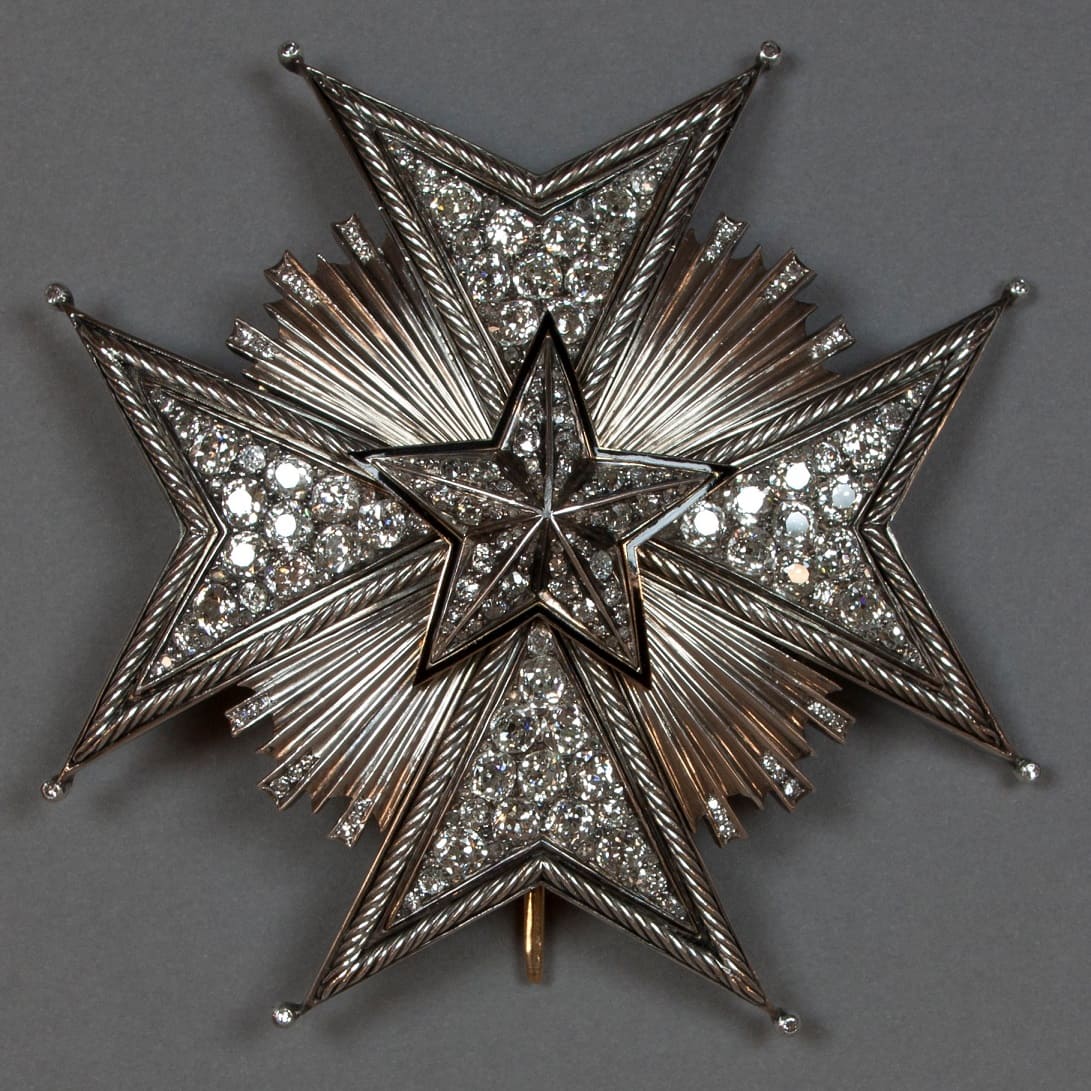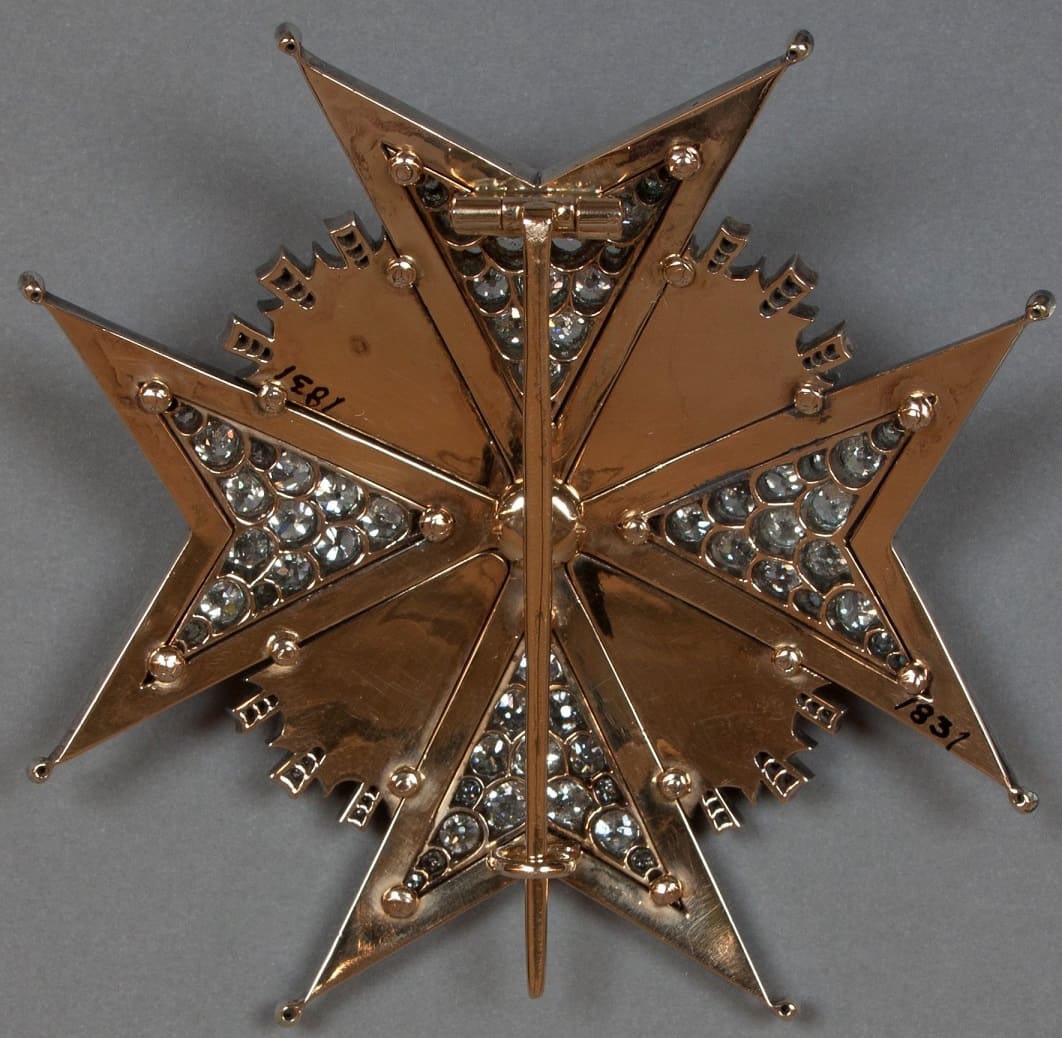 Original case.