Badge was established by the Decree of the Presidium of the Central Executive Committee of the YASSR /Yakut Autonomous Soviet Socialist Republic/ on April 13, 1937. Badge was awarded to those who had special merits in the struggle for the formation and strengthening of Soviet power in Yakutia and for success in the cause of socialist construction. Awardings were made until 1945. In toto 447 people were awarded with this badge.
Design of the badge: against the background of the northern hemisphere - a dredge, a hunting rifle, ears of corn; in the lower left part of the badge - gear teeth. These imageswere intended to symbolize the main branches of the socialist economy of Yakutia: developing industry, agriculture, and fur trade. In the upper part of the badge, in the rays of the northern lights - a sickle and a hammer; the left and right sides of the sign are bordered by fluttering red banners. The inscriptions in the lower part - the anniversary number "XV", in the upper part "SASSR" /Saqa ASSR (in yakut language) = Sakha ASSR/ .​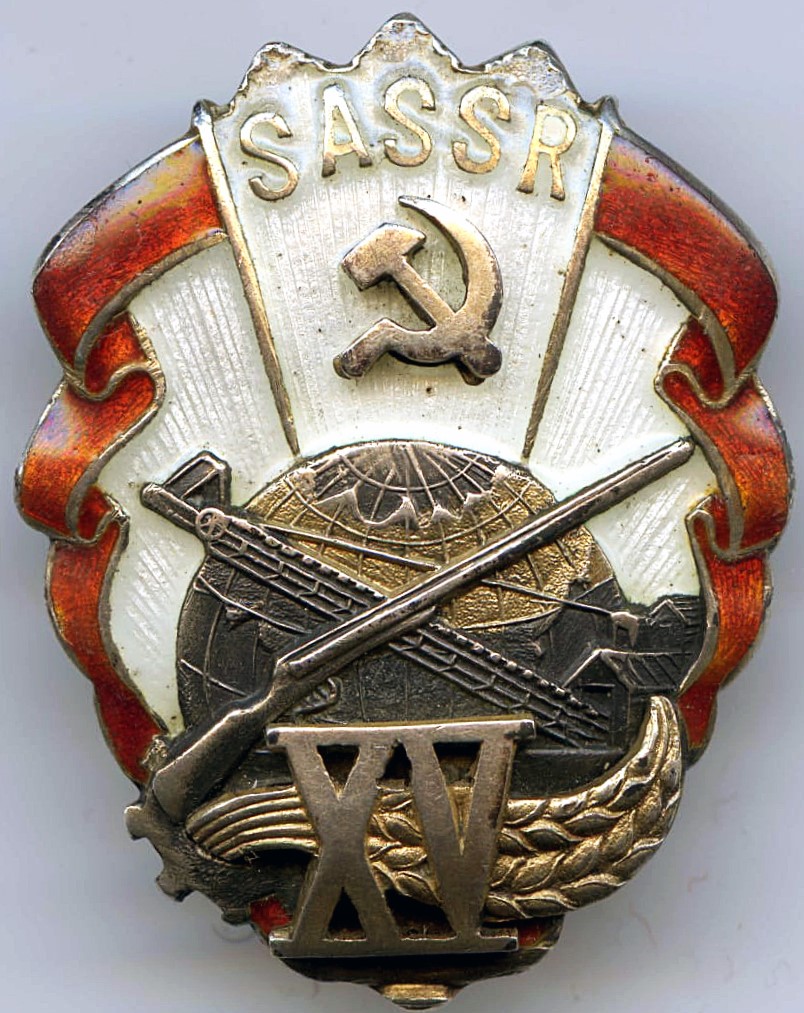 ​
Badges of 1st type.
300 badges of 1st type were manufactured by Moscow Stamping-Mechanical Plant of Moscow OSOAVIAKhIM/Штамповочно-механический завод Мособлосоавиахима/ in October 1938. These badges were made in silver and marked wth "MOAH/МОАХ" mark for "MosOsoAviaChem/МосОсоАвиаХим".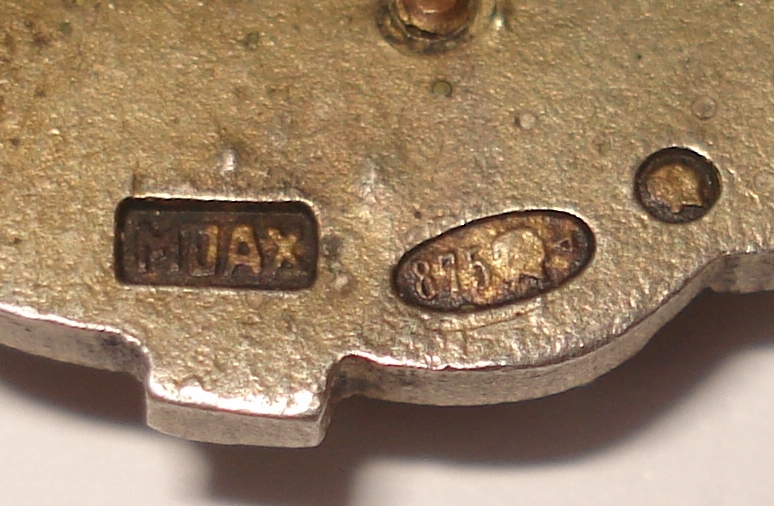 Badges of 2nd type.
150 badges of 2nd type were manufactured in May 1941 by Leningrad Mint. These badges were made in gilded and silvered tompac and marked wth "Mint/Монетный двор" mark.